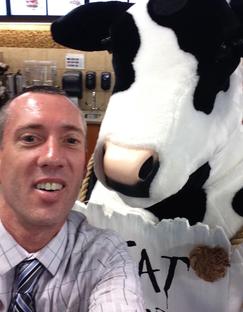 151 E ORANGETHORPE AVE
FULLERTON, CA 92832
OPERATED BY RICK CORDY
MONDAY – SATURDAY
6:00AM-10:00PM
(714) 278-9888
---
---
Our Story
​I am Rick Cordy, the owner of Chick-fil-a Fullerton. My store is located just south of downtown Fullerton at the corner of Harbor and Orangethorpe in the center with Costco. We are so much more than your typical fast-food restaurant. I am so grateful for the opportunity to run a restaurant with such a great team. I take great pride in the folks that work along with me and consider them more than just employees. I enjoy getting to know each employee and be available to help them both professionally and personally.
I know each individual that comes to work for me has dreams and goals that they want to achieve. Part of my purpose and joy is to help them to accomplish those. Chick-fil-a may even surprise some by being a great career opportunity. There is potential to advance toward whatever level of responsibility suits your life situation, all the way up to the possibility of owning your own restaurant. Come be a part of a great working environment in a growing store that cares about our community and the wonderful people that eat the high quality and tasty food we offer.
---
This Chick-fil-A restaurant unit is an independently owned and operated franchise business.
© 2018 CFA Properties, Inc. Chick-fil-A®, Chick-fil-A Stylized®, Eat Mor Chikin® and the Chick-fil-A Cows® are registered trademarks of CFA Properties, Inc.